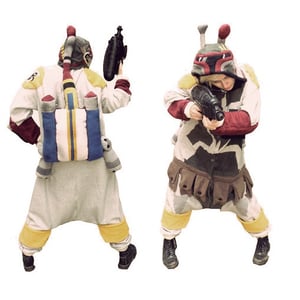 £

200.00
PLEASE email customkigurumi@gmail.com FIRST so we can determine which of the four price categories your desired kigurumi falls into.
The super complicated custom kigurumi...
These kigurumi are £200 and upwards - please email for a quotation.
All of our custom kigurumis are made of high quality fleece that comes in a broad spectrum of colours and is super soft and snuggly.
Each custom kigurumi is designed and bespoke for each individual customer, and is created with love and attention in our workshop in East London.
Kigurumis can be washed in the machine, though we suggest a cold and gentle wash and turning them inside out to keep the fleece soft. A mild detergent will keep them softer too.
=^_^= Please note we have a CAT in our studio. She keeps away from our kigurumi, but if you are seriously allergic to CATS, please please do not buy one of our kigurumi! =^_^=